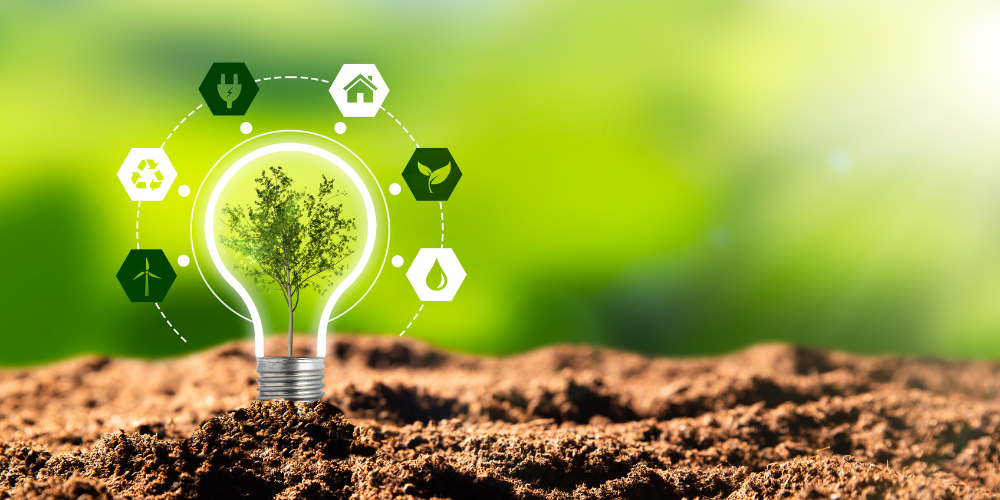 Hyper-scale workloads are increasing the demand for IT requirements within critical facilities. Around the end of the last decade, a server rack's power density was typically in the 3kW to 5kW range. Driven by consumers, that range has increased due to the higher demands on computing. Some data center operators are now seeing rack power density around 5kW to 13kW range, while others are dealing with higher ranges of 25kW to 40kW. This rate of increased computing is forcing some companies to invest heavily in new technologies that focus on sustainability.
Cooling
Managing and reducing data center cooling costs is a top concern for data center managers as cooling costs account for approximately 40% of annual data center expenses. Most energy inefficiencies in data centers can be traced back to insufficient use of the wrong cooling technologies within the infrastructure.
Immersion cooling utilizes a non-conductive liquid to cool servers and IT hardware as opposed to placing them in a standing rack and utilizing CRAC (computer room air conditioning) units. The AC units in data rooms consume a lot of energy and create a lot of heat so it can become a vicious cooling cycle.
Immersion has been an emerging technology that is becoming more mainstream in the last 5 years. Leaders in the industry such as Meta and Google have already adopted this technology. The part that can often be a hurdle for data center managers is the fact that you actually place the server and IT hardware inside the immersion cooling pod in this non-conductive liquid! The liquid is filtered through and kept cool to keep a constant temp.
With immersion, there is so much heat conserved and power saved that a facility can actually create energy to place back out in the power grid. Take a look at this blog we wrote about immersion to learn more. Our partner, Submer pioneered the immersion cooling pod and we are the only distributor of these pods within the entire Midwest region. We patterned with Submer because we believe in the technology and fully believe that change is inevitable when it comes to data center cooling.
If you'd like to learn even more about immersion, check out a CEU course we hosted in 2022. https://www.youtube.com/watch?v=j-0ZpKhhOug&t=50s
Airflow
Engineers often hear data center owners/managers complain that they need additional cooling capacity because the existing system doesn't maintain an acceptable temperature at the data equipment inlets. However, in most cases, the problem isn't one of insufficient capacity, but of a poor airflow management strategy.
Airflow management is based on the premise that IT equipment should only take in cool air and CRAC return plenums should only take in warm air. The two should never mix within the data center footprint.
An effective airflow management strategy allows the data center cabinet to support high-density equipment while lowering cooling costs and improving energy efficiency.
When optimizing cooling and airflow management in a cabinet ecosystem, consider the following: Blanking Panels, Floor Grommets, Airflow Floor Panels, Cabinets, Aisle Containment,
And Rack Containment.
Our partner, EkkoSense is the premier provider of data center optimization software providing the real-time operational visibility you need to remove thermal and power risk, optimize cooling capacity, minimize energy waste and lead the way to achieve net zero across your critical M&E infrastructure.
Batteries
Batteries are a key component of every critical facility. VRLA-sealed lead acid batteries have been the leader in the clubhouse for some time on the battery type that is most popular in choice. However, in the last few years, we have begun to see a shift to lithium batteries.
Lithium batteries have a variety of benefits including lighter weight, built-in monitoring, longer life span (10 years), and increased efficiency but one of the major downsides is the cost. Lithium can be much more costly than traditional lead acid batteries but we have been encouraging our customers to look at overall lifespan cost.
For example, you will replace lead acid batteries 3 times in 10 years and you replace lithium batteries 1 time in 10 years. Not only can this save you money but it can save waste because you aren't cycling through as many batteries.
Ready to Get started?
Cooling, airflow management, and batteries can provide three great options to achieve increased sustainability in your facility. We're here to help you implement these solutions in your facility.
Contact Us Today