We're always looking for new technology to help you maintain your critical systems more efficiently. Using new technology should make your life easier, but it also needs to be reliable.
We only recommend technology that our clients can depend on. Here are four new-ish tools we are excited about.
1. Immersion Cooling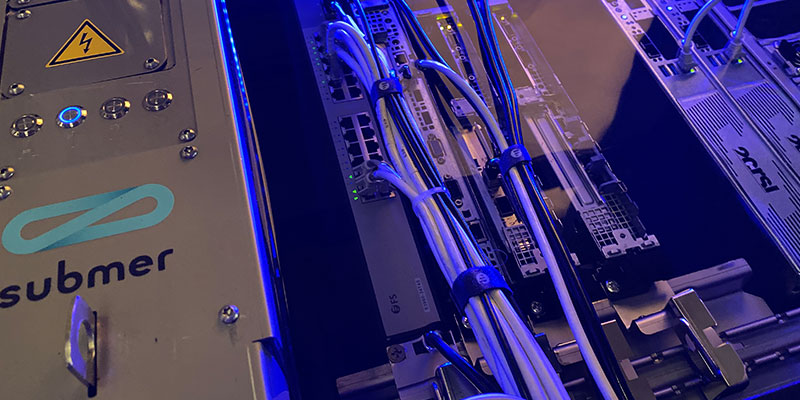 Europe has been using immersion cooling in their data centers for awhile, but it is relatively new to North America. Immersion cooling or liquid submersion cooling involves submerging computer components (or full servers) in a thermally, but not electrically, conductive liquid. This liquid is a better thermal conductor than air. Submer is the leader in immersion cooling technology, and a new PTI partner.

The benefit for you is less electricity use to keep the room cool. The design of the enclosures is smaller than a traditional data center rack so the footprint of the room can be smaller. It would be hard to integrate this into an existing data center, but if you're planning a new data center room or closet, Submer's immersion cooling could be a really great option for you.
2. WiNG Wireless Sensors

With so many of us needing to work remotely in 2020, these wireless sensors were our most recommended tool. The RLE's WiNG wireless sensors can monitor temperature, humidity, carbon dioxide, leak detection, air pressure, and more. They're easy to install and have a battery life of up to 12 years. The data can be sent to your monitoring system so wherever you are, you'll be able to know what's happening within your data center.
3. Lithium-Ion Batteries
Lead acid battery technology has been around since 1859, and data centers have relied on this rechargeable technology for decades. They are reliable and time tested. But lead acid batteries require consistent maintenance to make sure they're ready when the power goes out.

Lithium-ion batteries have been in use for awhile, but it took a few years of testing for us to fully endorse them for our clients. They have proven reliable, they require less maintenance, and last 2-3 times longer than a lead acid battery. Lithium-ion batteries are ideal for remote locations. In remote or edge data centers the battery system tends to be the auxiliary power. There's no switching over from backup batteries to a generator. A lithium-ion battery can last 30 minutes or more until the power is restored or until a manager migrates the virtual IT environments to stable sites. This is good news for companies who have put an emphasis on remote working.
4. Universal Power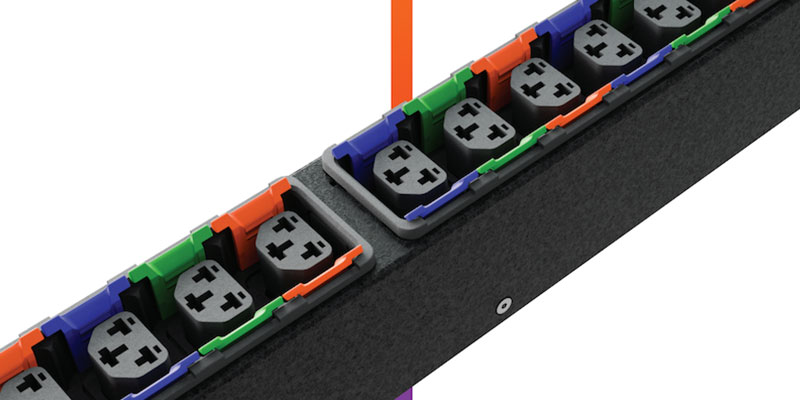 Have you ever run into the problem where you have two different types of outlets and now you need two different types of connectors? It clutters up the racks that you worked so hard to manage. Geist and Vertiv saw this problem and developed the Universal Power Distribution Unit (UPDU) eliminating the need for two different types of power supplies. You can customize the power configuration to match the equipment you have already. The UPDU also planned for remote power and environmental monitoring.
Technology is always advancing and changing. At Predictive Technology, Inc. we stay on top of the latest trends, but we only recommend new technology when we know that it will benefit our clients and that they can rely on them.
Contact us if you're looking for new technology solutions for your data center or critical infrastructure.