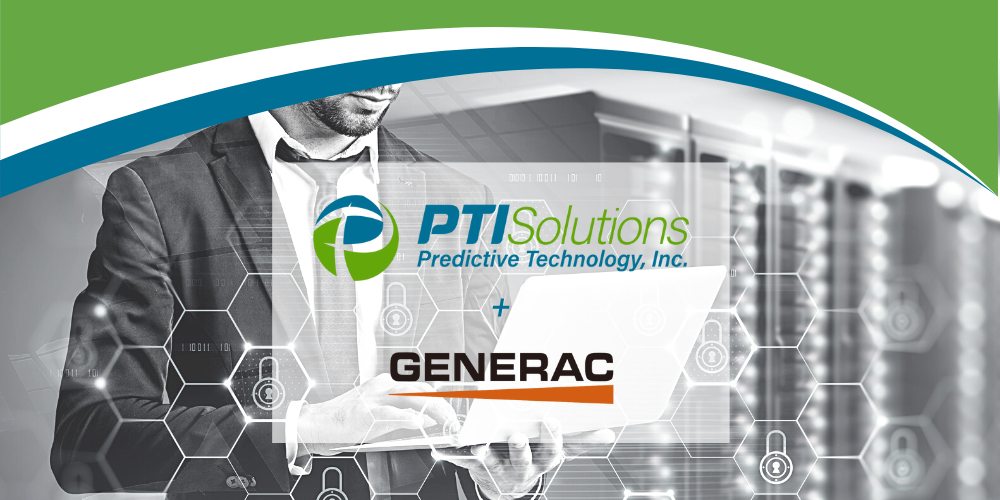 Founded in 1959, Generac was the first to engineer affordable home standby generators, along with the first engine developed specifically for the rigors of generator use, and is now the #1 manufacturer of home backup generators. Generac manufactures the widest range of power products in the marketplace including portable, residential, commercial, and industrial generators. In addition, leading the industry in the design and manufacturing of manual and fully automatic transfer switches and accessories for backup power applications up to 2 MW.
We believe backup power is an essential component for your facility's success and as a result, we recommend you back-up your facility with PTI and Generac.
Industries Served by Generac
We love working with Generac because they are experts in backup power and generation and understand the unique challenges each industry faces. Generac Industrial Power responds to these challenges with genset systems that deliver the best available technology with massive kWs and a support network offering industry-leading expertise.
Data Centers
You provide your customers with a 99.999% uptime guarantee, a standard in the industry. Your company may also be supporting multi-tenancy computing, co-location, and facilitating new platforms around cloud computing and virtualization. These platforms have new data center power systems requirements. Average power consumption at the rack is going up and more power needs to be available to support growth and backup/emergency power supplies.
Healthcare
Everyone knows that when hospitals are not functioning due to an outage, they place the lives of patients, staff members, and visitors at risk. What administrators and facility managers often do not realize is that during a time of crisis, a lit hospital is like a beacon to residents. Many visitors won't leave and many community members flood in, looking for shelter, assistance, food, and water.

If your hospital backup generators are only sized to supply your most critical functions, you will likely have issues handling this crowd of people.
Municipal
Municipalities are continually asked to do more with less whether it's maintaining municipal buildings, providing a vast array of community services, or providing protection for citizens during emergencies. There is no one "cookie-cutter" generator solution that will meet the incredibly diverse needs of municipalities.
Telecommunications
Cell tower space is becoming crowded with so many other industries vying for rented space. You need backup telecom generators that can deliver the need kWs, while fitting into a smaller footprint. Generac Industrial Power provides rugged diesel and natural gas generators to provide the standby power for telecom needed. They work well with critical power components such as UPS systems, rectifiers, and HVAC systems that ensure power will be continuous as the generator starts and runs up to speed.
Education
Educational facilities can face weather events, grid failures, or potential threats from outside parties. Power outages can cripple schools with impacts on class schedules, as well as the potential for data loss and critical equipment damage. For universities, this could mean losing thousands of dollars and countless hours of student and faculty time should heating/cooling units preserving grant-based experiments become inoperable.
Manufacturing
The backbone of America relies on power generator manufacturers. Everything from vehicles to medical equipment to furniture to electronics to aerospace to pulp and paper mills to plastic molding, and so much more. When the power goes out due to grid failures or weather, you could suffer inventory losses, equipment failures or miss "just-in-time" delivery dates resulting in the loss of thousands or even millions of dollars in revenue. For many processes, loss of power spoils the end product which now becomes scrap and has to be disposed. Staff members working overtime hours will not be able to compensate for the waste.
Oil & Gas
With over 30 years of experience in the oil and gas industry, Generac Mobile understands the need for efficient, tough equipment.
Rugged generators
Reliable light towers
Dependable flameless heaters
Powerful pumps
Predictive Technology is a Generac Distributor
We choose to work with Generac because of their versatility and quality solutions. Back-up your facility with PTI and Generac to prevent costly downtime.
Ready to Get started?
Contact PTI Solutions today to schedule a free consultation to learn how you can back-up your facility with PTI and Generac. Together we'll work out a solution for your unique needs, and you can be confident that you have a trusted partner in your corner through the whole process.
Source: Generac Generators website