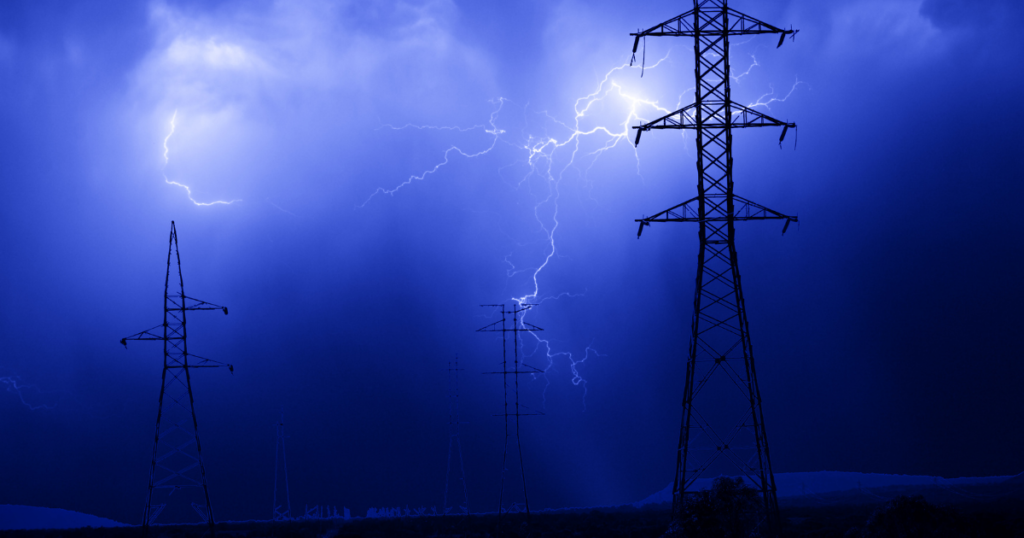 Backup power also known as an Uninterruptible Power Supply (UPS). UPS' support all of the critical systems that sustain your business operations in emergencies such as power outages, surges, and lightning strikes. UPS systems seamlessly transition from normal power to backup power and maintain your critical systems until generator power takes over. Generators are another critical component to your backup power plan and PTI is pleased to offer generator solutions. A comprehensive backup power solution will save you from potential data loss, lost revenue, and downtime.
Why Is it Important?
No business is in the business of downtime. A backup power system ensures your business can remain operational no matter the emergency.
Who Needs Backup Power?
The short answer…EVERYONE! Every business that relies on a network server to operate needs a UPS system.
Imagine your favorite local coffee shop is closed because of a thunderstorm. They can't accept any debit or credit card transactions because they don't have a backup power system and now their system has crashed and are not rebooting correctly. A UPS could have ensured they were able to keep their doors open with no interruption.  
What if a corporate office with 500+ employees can't access the company's network because of a down power line and is now at a complete standstill? A UPS could have ensured all employees had continual access to their networks, no matter what.
Think about calling your doctor and not being able to get through because their network phones are down. A UPS could have prevented this.
Backup power is a critical component of every company's success. It ensures in times of uncertainty, your company can continue operations. Add a little certainty to those times with a backup power system.
One Size Does Not Fit All
Backup power systems are tailored to the exact specifications that meet your company's needs. Whether the system will live in a small data closet, a large data center, an office setting, in a restaurant, or in an industrial manufacturing plant, there is a system for you.
Already Have a System in Place?
Backup power systems require maintenance to ensure they're operating effectively. If you have a system in place, make sure to perform monthly preventative maintenance (PM). PM checks key metrics to keep you informed of the performance level of your system.
CHECK THE AGE OF YOUR SYSTEM to ensure you are at peak performance level. A UPS system's lifetime is about 10-years but UPS external battery modules (EBM's) only have a lifetime of 3-5 years.
CHECK YOUR SYSTEMS CAPACITY regularly. Make sure when you plug new items into your UPS, you ensure it isn't being overloaded. If your UPS is overloaded it will have shorter runtimes.
VERIFY YOUR RUNTIME to ensure you don't have less time than you think you have. Run time needs vary by company but it is vital that you know how much time your UPS' have on battery before they shut down or go onto generator power. This is a vital piece in the backup power puzzle. Imagine your generator isn't starting as it should. How much time do you have to get that generator up and running before you lose your battery power on your UPS and your networking is down? It could only be a few short minutes.
These are a few key metrics to know if you have an existing backup power system. If you are not sure and would like PTI to review your system, contact us. We have an industry-leading team of engineering and service professionals to help you be confident in your backup power solutions. Working with leading partners such as APC by Schneider, Blue Star Power, EATON, Generac, Vertiv and so many more to provide you with peace of mind.
Make sure your business is not susceptible to downtime by investing in a backup power system. You never need it until you need it.
Want more Info?
Contact PTI Solutions today to schedule a call with our engineering team and learn how we can help to provide solutions for you. Together we'll work out a solution for your unique monitoring needs, and you can be confident that you have a trusted partner in your corner through the whole process.
Contact Us Today