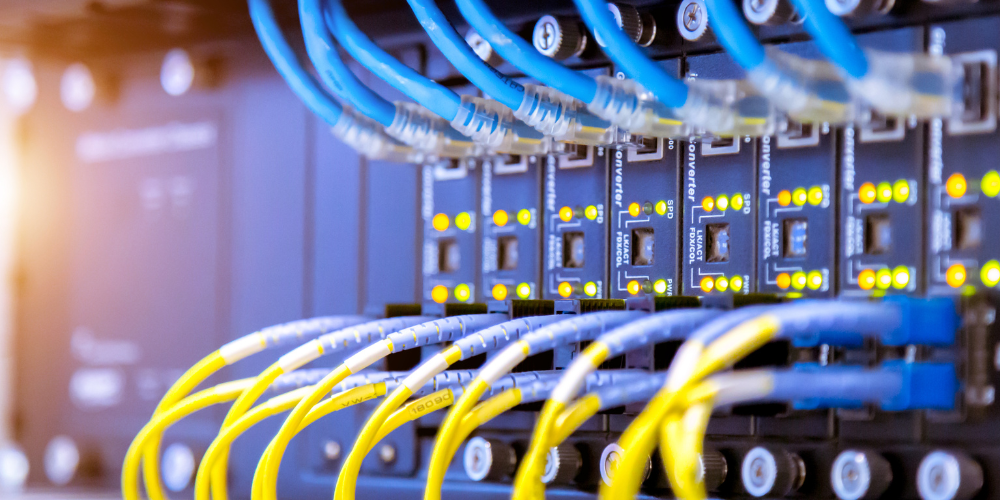 Cable management is an important task but is often neglected. Think about your home computer, do you have cables everywhere?
If your answer is no, and you have every single cable in its rightful place, then this article isn't for you (or maybe it is, and will give you some joy or inspiration).
If yes, then this article is for you!
More often than not, the answer is yes. Cables get connected and are left to their own devices. This cable chaos can lead to wasted time and money lost. That's why we believe cable management is a vital part of proper data room infrastructure.
The Problems
Imagine you need to move a piece of equipment and you walk into your data room and see hundreds of cables going in every direction. By the time you finally get to the piece of equipment you need to examine, you have to determine what each cable is, where it leads to, and if it is mission critical. This process can take hours and be incredibly frustrating. With cable chaos like this, the chance of guessing and hoping can lead to downtime.
What if the cable is the issue; do you know when that cable was installed? Is the cable under warranty? Where did you get it? The answers to these questions can be lost in most facilities because cables are bought, installed, and forgotten. We recommend you include cables in your assets management plan for accurate tracking.
The Solutions
Our team will walk into your facility and perform the following tasks to optimize cable management in your facility:
Run cables in the same direction (either on the sides of the racks or up toward the ceiling)
Bundle cables together
Assign a numeric code to each cable to determine its identity
Label every single cable. By adding a small, detailed label, you will know exactly what each cable is at a moment's notice.
Create a cable map for your team. The cable map with be a detailed drawing with notes of each cable and will note each cable's numeric code.  
If your facility's cable management is less than desirable, contact us today for a detailed walkthrough. Our team will review your cable count, cable type, and floor plan to determine a tailored solution for you.
Contact us today to schedule your walkthrough!
Contact Us Today