In the next installment of PTI partner spotlights, we are taking a look at Submer.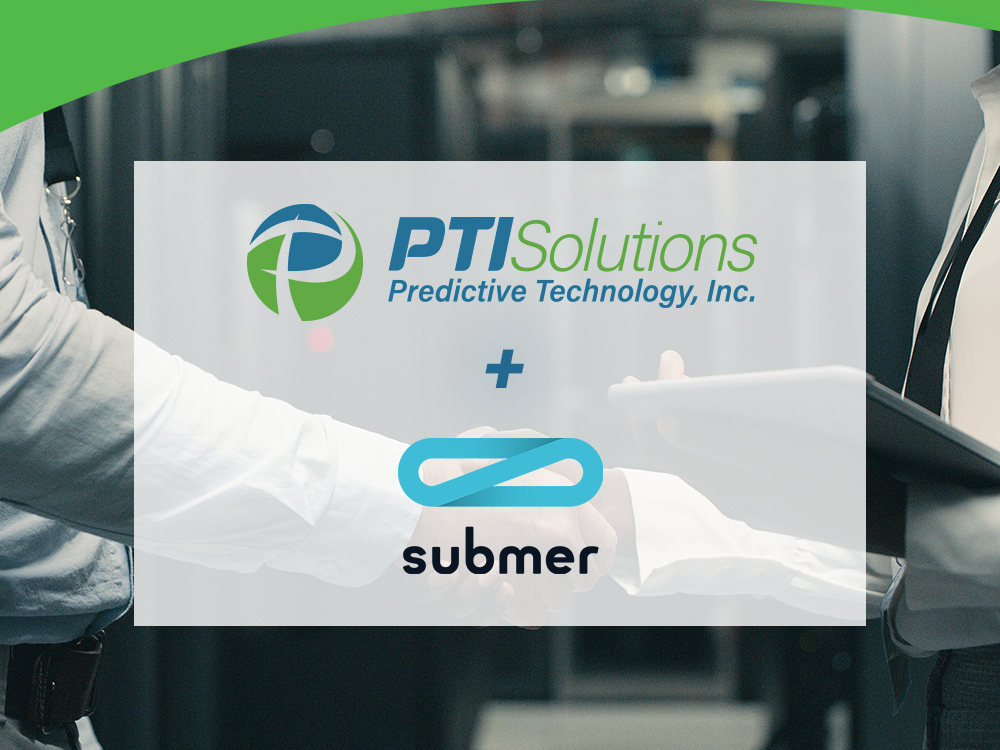 What Does Submer Offer?
Submer is a leader in creating sustainable and efficient data centers. They specialize in immersion cooling to save space and money. The Submer product line also includes racks and cabinets, airflow management, and outdoor equipment enclosure solutions.
Submer's inventive new immersion cooling technology offers an alternative to forced air cooling that could save your business money by eliminating costly equipment and increasing your efficiency.
How Does Submer Work?
It works like this: a technician submerges the servers into a pod full of non-conductive, nonflammable coolant. Heat is transferred from the servers to the liquid. No big AC units, no additional water needed. Simply put, it allows you to grow, reduce costs, and reduce environmental impact all at the same time.
Submer offers three sizes of pods to accommodate a variety of data center needs. The MicroPod is compact, plug-and-play, and edge-ready, so it's a great solution for remote data center managers. The SmartPod line can hold the same number of servers as a rack (with three sizes to choose from), but takes up less space and uses less energy and water. Finally, the MegaPod looks like a shipping container but can be installed in just weeks, unlike a traditional data center that must be built from the ground up.
Predictive Technology Inc. is a Submer Reseller
We at Predictive Technology Inc. (PTI) believe immersion cooling is the wave of the future for data center technology, so we're proud to be on the cutting edge as a reseller. We are excited about this environmentally friendly option for data centers. And, we believe it's a wise way for many clients to use their budget. Along with the equipment outlined above, we also work with Submer on outdoor equipment closure systems.
How to Work With Submer
It's a big step to invest in a relatively new technology. How do you decide to commit? That's where PTI comes in. Our recommendation is to consider Submer technology if you are ready to replace or upgrade your current racks. Or, if you're a small business or need a plug-and-play data center, this may be a great solution. We can help you make the decision.
As your turnkey data center partner, PTI Solutions can be your one point of contact when it comes to planning your data center's cooling strategy, and much more. Let us remove the burden of managing your data center alone. We have the knowledge and experience to work through any challenges you may face, and we train to consider issues and details you haven't thought about yet.
Ready to Get Started?
Contact PTI Solutions today to schedule a free consultation about a state-of-the-art Submer immersion cooling solution. Together we'll work out a solution for your unique cooling needs, and you can be confident that you have a trusted partner in your corner through the whole process. We look forward to hearing from you.
Contact Us Today