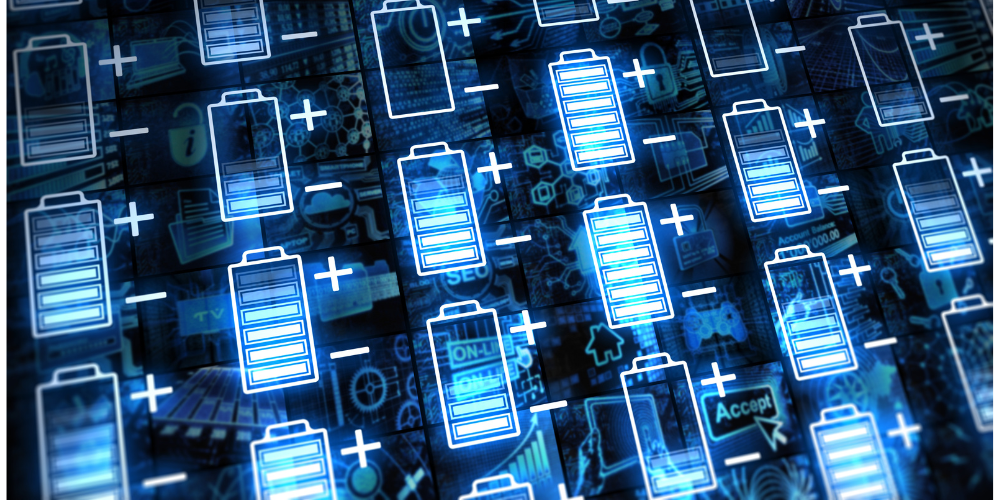 As technology continues to advance, the role of battery monitoring will only become more critical in maintaining the smooth functioning of the systems that power our world.
In an increasingly interconnected world driven by technology, battery monitoring has emerged as a pivotal tool across various industries. The ability to efficiently manage and optimize battery performance has brought transformative benefits to sectors such as telecom, utility, data center, solar, and industrial. Diverse industries utilize battery monitoring, let's explore how each of these industries leverages this technology to enhance their operations and outcomes.
Telecom Industry
The telecom industry relies heavily on uninterrupted power supply (UPS) to maintain its critical infrastructure. Battery monitoring ensures that backup power systems are ready to kick in during power outages, preventing service disruptions. By monitoring battery health, charge levels, and temperature, telecom companies can proactively identify and address potential issues, minimizing downtime and improving overall service reliability. Battery monitoring can also provide eyes on equipment that may be located in remote, un-staffed locations.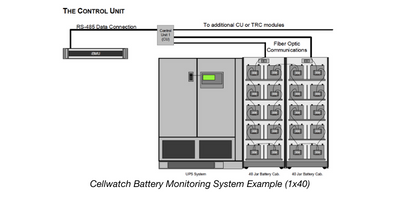 Utility Sector
Power utilities play a vital role in providing electricity to communities and industries. Battery monitoring offers utilities insights into the performance of energy storage systems, enabling better load management, peak shaving, and grid stabilization. By understanding battery conditions in real-time, utilities can optimize energy distribution, integrate renewable sources effectively, and enhance grid resilience. Battery monitoring can also maintain NERC PRC-005 compliance which outlines specific maintenance schedules. In addition to monitoring the health of their critical power (batteries) that in most cases can be in remote, un-staffed locations.
Data Center
Data centers are the backbone of everything we do, supporting everything from cloud services to online platforms. These facilities demand constant power to safeguard critical data. Battery monitoring ensures that backup power systems are functioning optimally, preventing potential data loss during power fluctuations. Real-time monitoring allows data center operators to replace or maintain batteries before they fail, ensuring continuous operations.
Solar Energy
The solar industry capitalizes on battery monitoring to store excess energy generated during sunny periods for use during low-light conditions. Effective battery monitoring allows for precise energy storage, preventing overcharging or discharging. This not only ensures efficient energy utilization but also increases the financial viability of solar installations by minimizing waste and maximizing self-consumption.
Industrial Sector
Industries spanning manufacturing, production, and heavy machinery rely on uninterrupted power to maintain seamless operations. Battery monitoring safeguards critical equipment by providing early warnings of potential battery failures. This proactive approach prevents costly downtime, safeguards valuable machinery, and maintains productivity levels.
Battery monitoring solutions offer a common thread across these diverse industries – proactive maintenance. By monitoring the health and performance of batteries, these sectors can detect issues before they escalate into costly problems. This preventive approach not only saves money but also conserves resources and reduces environmental impact.
Furthermore, battery monitoring contributes to sustainability efforts by optimizing energy consumption and storage. In industries like transportation and solar, efficient battery monitoring maximizes the use of renewable energy sources, reducing reliance on fossil fuels and lowering carbon emissions. This aligns with global initiatives to combat climate change and transition to a more sustainable energy landscape.
Diverse industries utilize battery monitoring because the benefits of battery monitoring are far-reaching and have transformative effects across multiple industries. Whether it's ensuring uninterrupted telecom services, enhancing the reliability of data centers, optimizing energy distribution in utilities, maximizing solar energy utilization, or safeguarding industrial operations, battery monitoring stands as a cornerstone of modern operations. Its ability to prevent costly downtime, improve energy efficiency, and contribute to sustainability makes it an indispensable tool for shaping a more resilient and interconnected future.
Contact Us Today