A review of the data challenges facing the healthcare industry.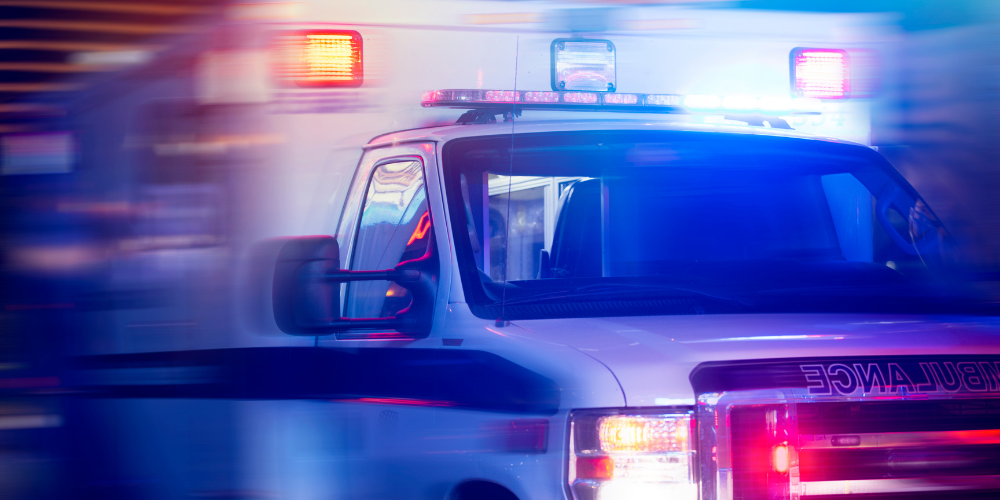 Health records, medical equipment, internal networks (email, file sharing, secure portals) phone systems, and more. What if all of these systems went down in a healthcare facility? That facility would be at a complete standstill and the healthcare data would not be accessible.
All of this data would be inaccessible because of a power supply issue (big or small). You cannot prevent these power supply issues from occurring, unfortunately, they're a fact of life. However, you can be prepared and have a thoughtful backup power system in place. This will help you reach 0% downtime.
Healthcare Challenges
The healthcare industry faces its own unique challenges when it comes to data and backup power. A few of the main challenges include:
24/7 Operations
Most healthcare facilities (hospitals) are 24/7 operation that never closes. This creates challenges to ensure that every minute of every day, the hospital; is fully operational.
Remote Facilities
Throughout the US, there are more hospitals in rural areas than in metropolitan areas. These facilities usually support multiple cities and counties. In some cases, it may be the only facility within reach during an emergency situation. Hospitals can be designated as Critical Access Hospitals (CAH). To do so they must be more than 35 miles from another hospital.
That means most rural facilities are as much as a 30–40-minute drive for patients who may need immediate care. If there is an issue with power or the hospital is experiencing downtime, that same patient will have to drive another 30-40 minutes to another facility for care.
Expensive & Smart Equipment
Hospitals are more digital and the equipment is smarter than ever. With the high connectivity and complexity of equipment, backup power is critical to ensure that equipment doesn't ever hard shut down. You may think your computer doesn't like to hard restart, and neither does a $50,000 x-ray machine.  
Virtualization of Healthcare Records and Data
The Health Information Technology for Economic and Clinical Health (HITECH) Act of 2009 helped to advance the adoption and meaningful use of electronic health records. Today, more than 95% of hospitals possess electronic health records.
If your servers go down, you won't be able to access those records. So having backup power solutions ensures your servers are always up and running.
Highly Regulated
Healthcare facilities are so highly regulated in everything they do. Even when it comes to their backup power. Hospitals with generators have to adhere to local fire codes and check their generators on a regular basis. In addition, if a hospital goes on generator power, they have to report that and explain why and how long the generator carried the hospital.
Data, data, data. Hospitals have so many data metrics that server downtime is not an option.
Downtime Trends
Downtime is going in the wrong direction, according to the Uptime Institute. A few scary stats about downtime trends you may not know.
Nearly 30% of outages in 2021 lasted > 24 hours compared to 8% in 2017
Downtime is becoming more expensive, > 60% of failures resulted in at least $100,000 in total losses, up from 39% in 2019.
The most significant outages are usually tied to electrical equipment, especially UPS failures.
Backup Power Solutions
A complete backup power plan includes a variety of equipment, designed to work together to eliminate downtime. If you're designing your backup power plan from scratch, we recommend starting with a UPS system and generator.
Uninterruptable Power Supply (UPS)
Definition: a device that is used to keep computers and equipment safe and running when there is a loss or significant reduction in your primary power source. A UPS houses several batteries that take over when it detects a loss or reduction in available power. Once detected the control is transferred over to the batteries inside the UPS.
UPS' can instantly pick up the power and carry the load even during small power blips known as brownouts to ensure you never lose your system. The average UPS runtime is 15 minutes to get you through full power losses and brownouts.
Generators
Generators are an important component of your backup power plan. Your UPS can sustain your systems for a determined amount of time but if the outage needs longer to correct itself, a generator is ideal. Generators and UPS work in harmony because most generators need a few seconds to power up and during that few seconds, your UPS will carry the load. Both ensure you have 0% downtime.
Emergencies happen – a power surge, lightning strike, windstorm, rainstorm, or a 5-second brownout. If you don't have the appropriate backup power systems in place, that small storm or brownout could cost you days of recovery work and thousands of dollars in manpower and loss of patient care. 
When it comes to healthcare, downtime is never an option so ensure your backup power plan is thorough and complete.
Predictive understands the diverse challenges you face and is here to help. We can come out and analyze your current backup system and provide recommendations and support to ensure you never experience downtime.
Contact us today to schedule your walkthrough!