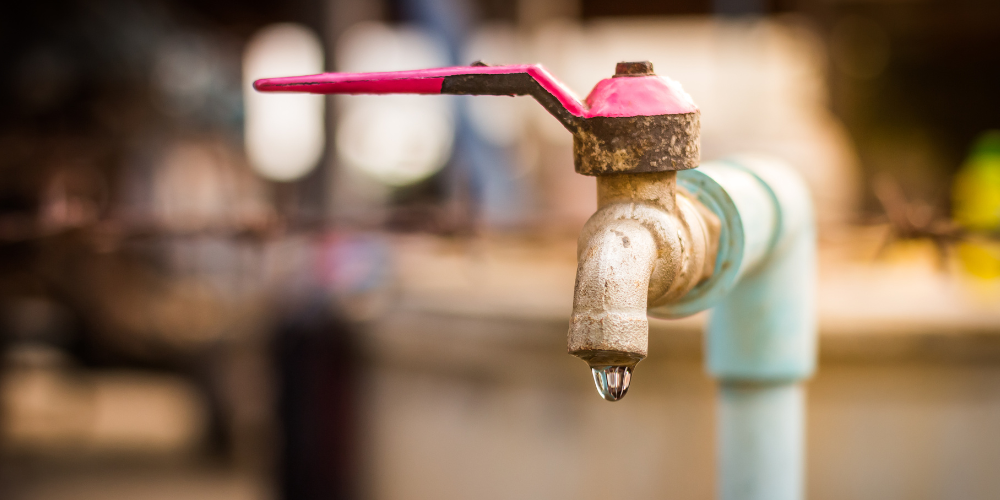 Leak detection lets you know if contained materials escape, leak, spill, or overflow outside of their confined area. It allows you to monitor an environment, containers, or equipment that contains liquids, gasses, or other substances. It uses multiple sensors to monitor and alert when a leak occurs. Predictive Technology partners with the top providers of leak detection in the industry to ensure your facility stays dry.
Solutions
To choose a type of leak detection, we would need to understand the type of equipment and liquid you're monitoring. RLE Technologies offers two options that we use regularly and love how they work!
Sensor Rope
Sensor rope finds leaks in larger areas, where the specific point of a leak may not be easy to determine. They look like a small, flexible cable and can mount to pipes and valve heads.
Sensor rope works by detecting the presence of water and chemicals and alerting the moment the liquid touches the rope. The rope will tell you the area the leak occurred, and you need to check those areas for the exact location.
Spot Detectors
Spot detectors pinpoint leaks to an exact location and belong in areas where a leak is likely to occur such as drain pans, floor drains, pits, or any confined areas. We reccomend pairing the spot detectors with a zone detector for optimum use. A zone detector indicates which spot detector has alerted.
Who Needs Leak Detection?
When you think of leak detection, you may think it is only for data centers, well think again. We have installed it in data centers– but did you know we have also installed leak detection in art museums and even celebrity homes?
Museums
Museums have priceless artifacts and exhibits that can be destroyed by the smallest amount of water. By using leak detection, the museum can ensure they respond to a leak quickly and isolate the issue to protect the exhibits.
Celebrity & High-End Homes
Yes, you read that right! Our very own Keller Davis had the opportunity to install leak detection in a well-known celebrity's new home. Imagine the art, clothing, and valuable furniture in this home – they needed to protect that and ensure water leaking was never an issue. In case you were wondering, no he didn't get to meet this famous individual but was honored to be able to help install this RLE product in their home.
Industrial Plants
What about a plant or water waste facility? Yes, they need leak detection, especially if they are needing to monitor chemical leaks. Those can cause danger and harm to not only equipment and the plant but the employees working in the plant. Leak detection ensures the problem is fixed immediately.
Not sure what products you would need? Predictive Technology is here to help! We will work with you to map out your facility and ensure we help you prevent water or chemical leaks.
Want to do a little research yourself, check out RLE's products and features with their product matrix.