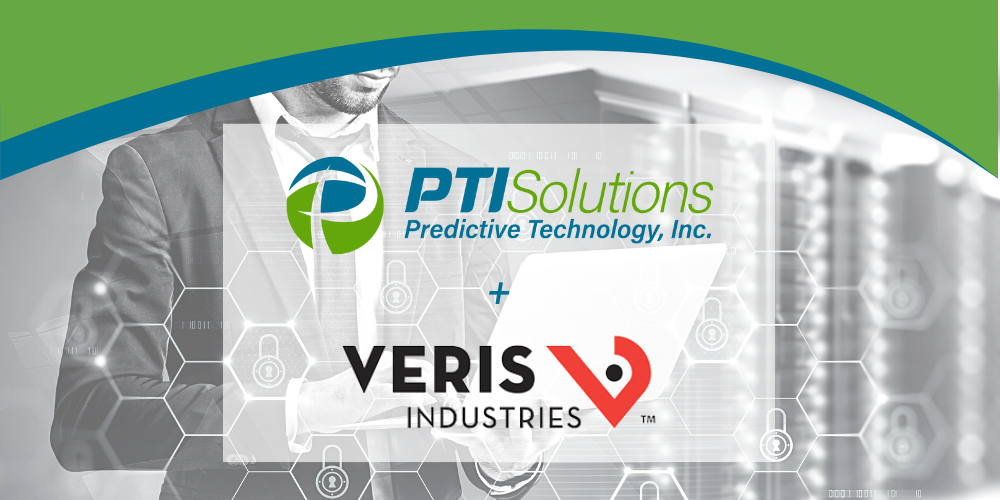 Veris Industries is an energy and environmental sensor partner that provides quality products for commercial HVAC and other automation applications. There are several reliable and effective products available on the market that'll make your building energy management system more efficient and cost-effective. Monitor power and electricity with PTI and Veris to achieve sustainability goals, save money, & improve environmental factors in your facility.
What is an Efficient Building Energy Management System (BEMS)?
An efficient Building Energy Management System (BEMS), with tools such as multi-circuit power meters and other devices, is a vital tool for energy-conscious businesses, allowing companies to monitor and manage their energy usage in real time. Doing so allows organizations to accurately track energy consumption patterns and identify areas where they can reduce energy use. By having visibility over their total energy costs, businesses can make informed decisions that assist in reducing their overall energy bills and contribute towards a more sustainable future.
Who Could Utilize Veris Products?
Veris products can serve a variety of industries including:
Manufacturing
Industrial
Corporate
Healthcare
Multi-tenant Commercial Buildings
And more!
With such a diverse product offering, Veris is sure to have solutions for whatever problems your facility is experiencing.
Veris Products
Here are some of the most reliable products for energy-efficient building management sytems from Veris.
Automated Airflow Measurement Systems
This innovative technology is designed to reduce energy consumption by precisely measuring and regulating the amount of air moving through your building. It's like having the perfect thermostat – one that quickly learns temperature preferences anticipates activity and adjusts accordingly.
Smart Building Sensors
When it comes to energy efficiency, smart building sensors are the answer. Not only do they constantly monitor changing conditions within your building, but they can also make intelligent decisions to reduce your energy consumption. Smart building sensors detect changes like occupancy, temperature, lighting levels, and air quality; and use data-driven algorithms to optimize your energy consumption and save money.
Indoor Air Quality (IAQ) Products
We know that clean air is the foundation of a healthy lifestyle and productive work environment, but did you know that in some spaces, indoor air can be even more polluted than outdoor air? Low indoor air quality (IAQ) can lead to numerous health issues, such as headaches, asthma, and allergies. That's why it's so important to invest in IAQ products for your organization's locations.
Occupancy Sensors
When implemented, occupancy sensors help detect the presence of people in places such as classrooms, meeting spaces, and other areas and can improve energy efficiency by reducing power demands when spaces aren't utilized.
Climate Control Solutions
Automatically adjust the temperature, ventilation, and humidity to optimize efficiency without sacrificing comfort levels. This type of advanced system can customize the temperature, ventilation, and humidity levels for each area of your building.
Cost-Effective Insulation Products
Minimize external environmental conditions while strategically using insulation materials to reduce energy loss. With strategically designed insulation products, you can minimize external environmental conditions and help reduce the amount of energy lost in your space.
Power Monitoring Devices & Energy Meters
By collecting data regarding energy power usage with advanced power meters, you're taking the first steps to becoming more efficient and cost-effective with your energy costs. Power monitoring devices and the use of an energy consumption meter or smart energy meter can provide up-to-date information that is easy to understand and use to take control of your energy usage.
ROI
By implementing a reliable building energy management system with smart building sensors you are not only saving money on your energy bill but also contributing to the well-being of yourself, your employees/customers, as well as the planet.
Monitor power and electricity with PTI and Veris. We're proud to partner with Veris Industries to offer a variety of products for efficient building energy management.
Source: Some content was utilized from Veris and their blog article "7 Reliable Products For an Efficient Building Energy Management System" https://blog.veris.com/7-reliable-products-for-efficient-building-energy-management-system
Contact Us Today