Today we are taking a look at Cellwatch, a Predictive Technology, Inc. partner for battery monitoring.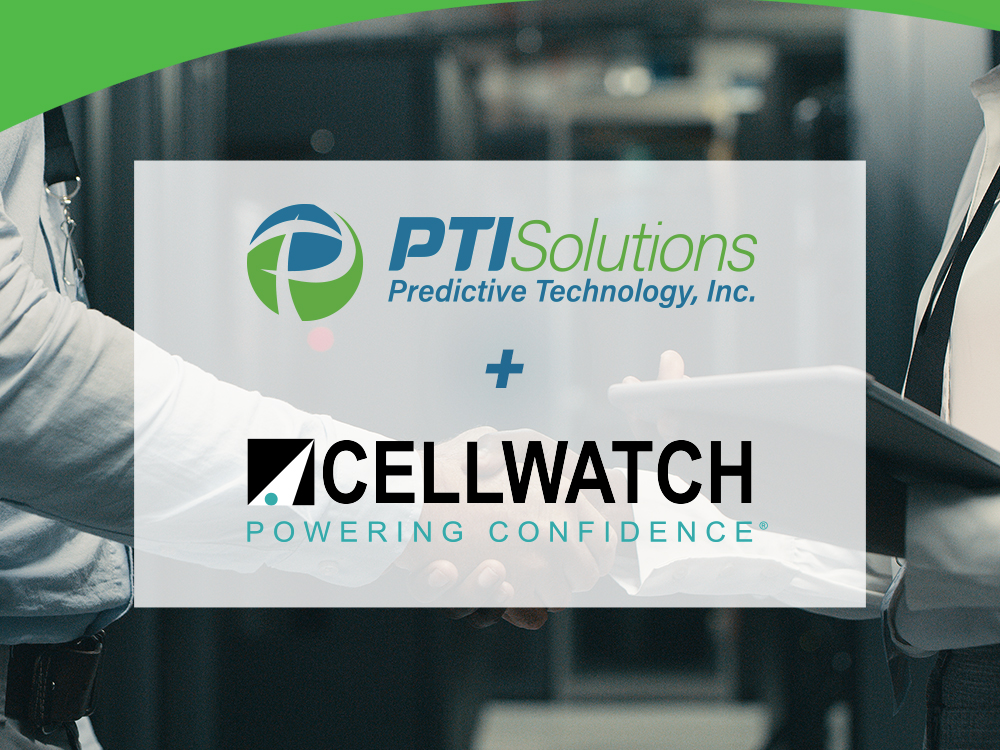 What Does Cellwatch Offer?
Introduced in 1997, Cellwatch provides battery monitoring solutions. This allowing you to prevent unplanned outages, save money, comply with regulatory requirements, and ensure safety and reliability. The Cellwatch system typically detects battery failures months before they pose an operating risk, buying you time to address the issue.
PTI is a Cellwatch Reseller
Predictive Technology Inc. (PTI) mainly partners with Cellwatch on monitoring solutions for uninterruptible power supply (UPS), utility batteries, and telecom batteries. We appreciate Cellwatch's reliability and commitment to quality, which has been recognized internationally with certification by the Advantage International Registrar (AIR).
When it comes to UPS batteries, large businesses and government operations have been relying on Cellwatch for more than three decades. Cellwatch makes the management of large systems simple. They allow you to see the performance of each battery, so you can invest in the appropriate maintenance to extend the lifespan of your batteries, save money on repairs, and eliminate downtime.
Cellwatch for Telecommunications
Cellwatch Frontier is the utility battery solution, designed for smaller, remotely located batteries. This is a great solution for telecom and similar industries because it increases the reliability of switchgear, telecom, and generator-start batteries. At the same time, it decreases manual maintenance costs.
With Cellwatch's remote battery monitoring solutions, you can receive daily notifications with recommended steps to improve the life of your batteries. You'll also receive monthly reporting about system issues to help you stay on top of all recommended maintenance.
How to Work With Cellwatch
Whatever your industry, your data center is at the core of what you do. That's why it's critical to protect it at all times. By monitoring the health of your batteries, you optimize your efficiency and protect your business from downtime in case of a power failure. Your battery monitoring needs are as unique as you are, and there's no one-size-fits-all formula. You need solutions to drive efficiency, optimize your IT assets, and eliminate downtime. This is where PTI comes in.
As your turnkey data center partner, PTI Solutions can be your one point of contact when it comes to strategizing, simplifying your systems, designing solutions for battery monitoring, and much more. Let us remove the burden of managing your data center alone. We have the knowledge and experience to work through any challenges you may face. We are trained to consider issues and details you haven't thought about yet.
Ready to Get Started?
Contact PTI Solutions today to schedule a free consultation about a Cellwatch Battery Monitoring Solution. Together we'll work out a solution for your unique battery monitoring needs. You can be confident that you have a trusted partner in your corner through the whole process. We look forward to hearing from you.
Contact Us Today