In the next installment of PTI partner spotlights, we are taking a look at Generex.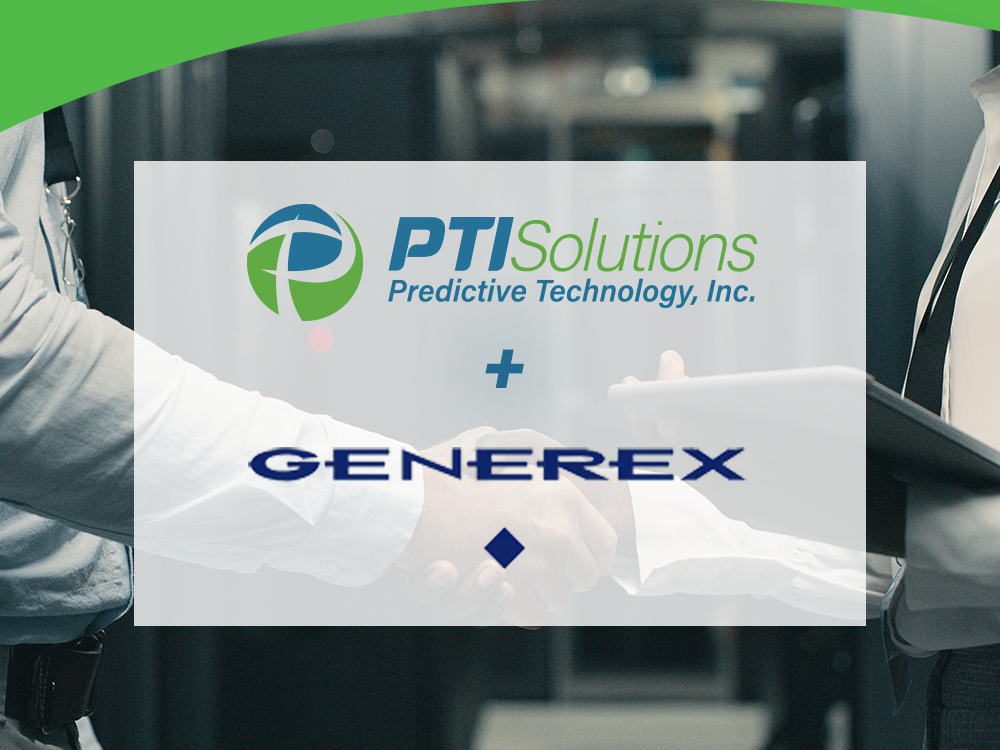 What Does Generex Offer?
German-based company Generex focuses on battery monitoring and management. They offer solutions for monitoring uninterruptible power supplies (UPS), utility, and telecom batteries. The application possibilities are extremely broad and work for many different industries.
Predictive Technology Inc. is a Generex Reseller
Predictive Technology Inc. (PTI) partners with Generex on monitoring solutions for uninterruptible power supply (UPS), utility batteries, and telecom batteries. Generex is picky about who they partner with, and so are we. Quality and customer satisfaction are important to both of us, so we make a great pair.
Generex built their systems for remote monitoring and management. Customizable configurations allow for several different safety levels depending on your need. If an issue arises, the system can send reports immediately by email, SMS, and network notifications. We also appreciate the detailed logging options in these products.
Top Generex Products
One of the main Generex products to be aware of is the CS141 UPS monitoring system, which allows users to find defects and maximize the life of each individual battery. This information equips you to increase the reliability of your data center and be prepared if an emergency comes up. It's also compatible with most UPS models worldwide.
Another top product from Generex is their BACS "Battery Analysis and Care System," which includes a battery monitoring and management system that easily integrates into your network. BACS checks the internal resistance, temperature and voltage of each accumulator to get a read on the health of your system and adjusts to keep all batteries in their optimal voltage range. If something is off, you'll receive an automatic notification right away.
How to Work With Generex
Whatever your industry, your data center is at the core of what you do. That's why it's critical to protect it at all times. By monitoring the health of your batteries, you optimize your efficiency and protect your business from downtime in case of a power failure. Your battery monitoring needs are as unique as you are, and there's no one-size fits all formula. You need solutions to drive efficiency, optimize your IT assets, and eliminate downtime. This is where PTI comes in.
As your turnkey data center partner, PTI Solutions can be your one point of contact when it comes to strategizing, simplifying your systems, designing solutions for battery monitoring, and much more. Let us remove the burden of managing your data center alone. We have the knowledge and experience to work through any challenges you may face. We are trained to consider issues and details you haven't thought about yet.
Ready to Get Started?
Contact PTI Solutions today to schedule a free consultation about a Generex battery monitoring and management solution. Together we'll work out a solution for your unique battery monitoring needs, and you can be confident that you have a trusted partner in your corner through the whole process. We look forward to hearing from you.
Contact Us Today