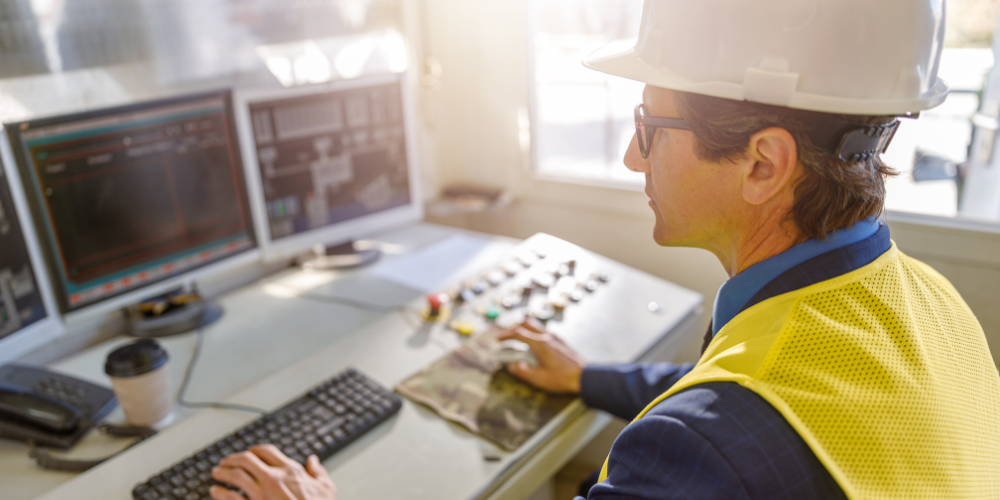 Productivity and profitability in the manufacturing industry is driven by the ability for the business unit to maintain constant operations with limited to no downtime.
Power interruptions can cause production to stop and damage to equipment, ruined inventory, and costly cleanup and delays. Manufacturing and Industrial facilities rely on the performance of their equipment at all time (typically 24/7) to meet productivity, quality, and cost demands.
PTI has a variety of industrial solutions engineered to provide reliability, longevity, and efficiency in the most demanding application environments. We evaluate and take into careful consideration the environment, temperature, airflow, space, safety, and foreign particle debris issues before deploying equipment that supports your production mission.
Industrial Manufacturing Solutions
We have a variety of partners and solutions to solve any problem you're having within your facility. Our team is here to provide products and services to ensure your facility is running at peak performance.
Power Distribution Equipment

UPS
Backup Battery
Generator

Power Management Systems
Batteries and Battery Management systems

Extended Batteries
Battery Monitoring
Battery Replacement

Operations Management
Facility Monitoring (wireless & wired)

Temp
Temp & Humidity
Air Flow
Air Velocity
Water Leaks
Chemical Leaks
Power
Voltage
And More!

Critical Equipment Monitoring Software
Industrial Services For Your Facility
We have built relationships throughout the industry to ensure we can service the needs of our customers. Our diverse service offerings ensure we are your turnkey partner for all of your critical facility service needs.
Installation & Startup
A seamless install and startup are as important as the equipment itself. Our team will install to manufacturers' recommendations, test the system, provide training to on-site team members, and perform any other tasks required by your organization for startup.
Preventative Maintenance
Just like your car needs an oil change, your critical facility equipment needs preventative maintenance performed. Our team will perform manufactures recommended maintenance on your equipment and check for critical issues to ensure you're operating at peak performance.
We can service any UPS or battery manufacturer.
System Replacement & Upgrades
Each system has a specific lifespan and our team understands what to look for to determine if your equipment is at end-of-life. We will walk you through the warning signs and help you get budget numbers for replacement, if necessary.
Design Engineering
Have a complicated project or application? Need some expert advice and guidance? Unsure of where to start? We're here as your project manager, support services, and design engineering team to help guide you through the project from start to finish.
Support Solutions
We understand that alerts and alarms can happen at any hour. Our team is here 7 days, 24 hours a day, 365 days a year to be a resource for your team, no matter what problems you're facing with your critical facility.
Ready to Get started?
Contact PTI Solutions today to schedule a free consultation to learn how we can help you save time and money with your data center consolidation or relocation. Most importantly, we'll work together to find a solution for your unique needs. You can be confident that you have a trusted partner in your corner throughout the process.
Resources
Download our Industrial Solutions one-sheets to learn more about how we can help your facility operate at peak performance, with no downtime.
Click the image below for an instant download.