In the next installment of PTI partner spotlights, we are taking a look at Eaton.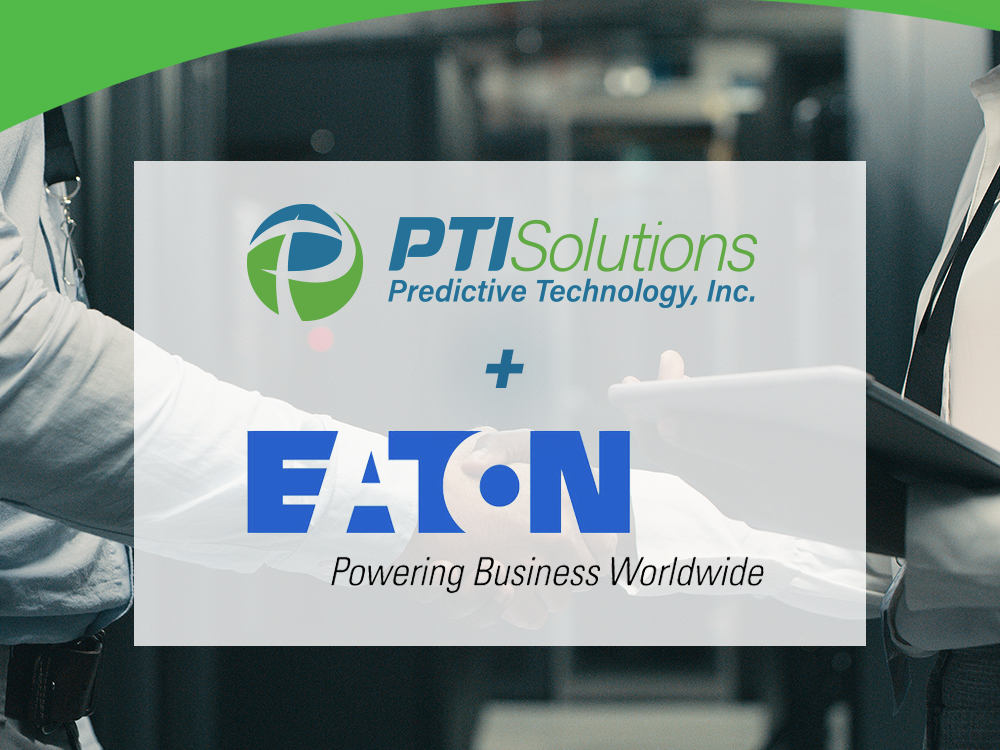 What Does Eaton Offer?
Eaton Powerware specializes in power management technologies that are reliable, efficient, safe and sustainable.
The company was founded in the automotive space in 1911, when Joseph Eaton invested in the first gear-driven truck axle. The company has grown in big ways since, and today provides a wide variety of hardware and software solutions that are vital for data centers. To name a few, Eaton offers UPS (uninterruptible power supply) management solutions, power products, power distribution units (PDUs), and racks.
Predictive Technology Inc. is an Eaton Reseller
Predictive Technology Inc. (PTI) partners with Eaton on back-up power (UPS), power management and distribution, surge protection, racks, enclosures and cages, airflow management, tailored and prefabricated solutions, technical and office furniture, power conditioning, and DC power. Just a few key products!
Eaton provides several options for airflow management, including aisle and rack containment options. With more than a half-dozen rack styles, there's sure to be an Eaton option that works for your data center. The company also provides data center cages that can further order your space and provide added security. Multiple cable management accessories styles are also available, whether you prefer to hang your cables or fasten them down to stay organized.
Eaton Power Solutions
When it comes to power solutions, Eaton offers many options. Whether you need to monitor your entire data center or just your back-up system, Eaton's Brightlayer Data Centers suite has the ability to gather data for your reports, predict maintenance needs, and improve performance. No matter what size UPS you need, Eaton has it.
We appreciate Eaton's commitment to sustainability. We can both agree that we want to make our customers' lives better with excellent products. Eaton works in over 175 countries and has more than 85,000 employees. We choose our partners carefully, and we think these things speak volumes about the kind of work Eaton does.
How to Work With Eaton
Whatever your industry, your data center is at the core of what you do. How you power it matters. Managing your power systems effectively is critical in keeping your business up and running at peak efficiency. Your needs are as unique as you are, and there's no one-size-fits-all formula. This is where PTI comes in.
As your turnkey data center partner, PTI Solutions can be your one point of contact when it comes to designing and implementing the best power management solution for your business. Let us remove the burden of managing your data center alone. We have the knowledge and experience to work through any challenges you may face, and we are trained to consider issues and details you haven't thought about yet.
Ready to Get Started?
Contact PTI Solutions today to schedule a free consultation about an Eaton data center power solution. Together we'll work out a solution for your unique power management needs, and you can be confident that you have a trusted partner in your corner through the whole process. We look forward to hearing from you.
Contact Us Today