Batteries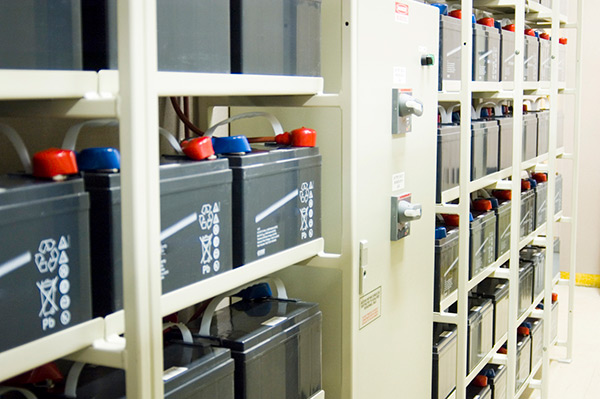 Predictive Technology, Inc. provides sales and services of batteries that meet DC power requirements in several markets.
Our products and services have provided back up power and storage in Industrial and Data Center UPS applications, telecommunications, electrical utility, and alternative energies. PTI offers a vast array of batteries, wet cell and VRLA, supplied by an elite group of manufactures.
PTI Battery Services include:
Battery Capacity Testing
Battery replacement
Battery monitoring and management
Disposal Services & Recycling
Consulting and Engineering services
Preventative Maintenance (Annual, Quarterly, or Monthly)
Battery Monitoring
Predictive Technology Inc offers an array of Data Center Batteries and Battery Monitoring Solutions that are essential to maintaining your facilities reliability.
Immediate and constant data transfer leaves little room for server downtime. As a result, your backup batteries are your main line of defense when the grid fails. Monitoring their health keeps you keenly aware of how well your system will weather a power disruption.
Prevent Unplanned Downtime
Since batteries can fail in as little as two days, battery monitoring is designed to protect you daily, not just when your scheduled preventive maintenance occurs. PTI works with our manufacturers to deliver prompt notification of your vulnerability – giving you peace of mind, ensuring business continuity and safeguarding company assets. Battery monitoring detects failures months before a battery would become an operating risk, and months before a technician might discover it during a quarterly maintenance check. .
Create a Safer Environment
By automating the measurement of your battery health you eliminate the risk of human error and most importantly, the dangerous and unreliable task of hand held testing.
Extend Battery Life
By knowing the health of your battery every day you can selectively replace only failing jars or cells, thereby saving money on battery replacement and maintenance. This also helps you prevent useful batteries from being destroyed, lessening the environmental impact of your operation.
Prevent Thermal Runaway
Thermal runaway can be a very destructive and serious condition on standby batteries if not identified in the beginning of the development stages. If thermal runaway is ignored, severe damage to the battery as well as surrounding equipment can occur resulting in costly repairs or worse, injury to personnel. Read More >