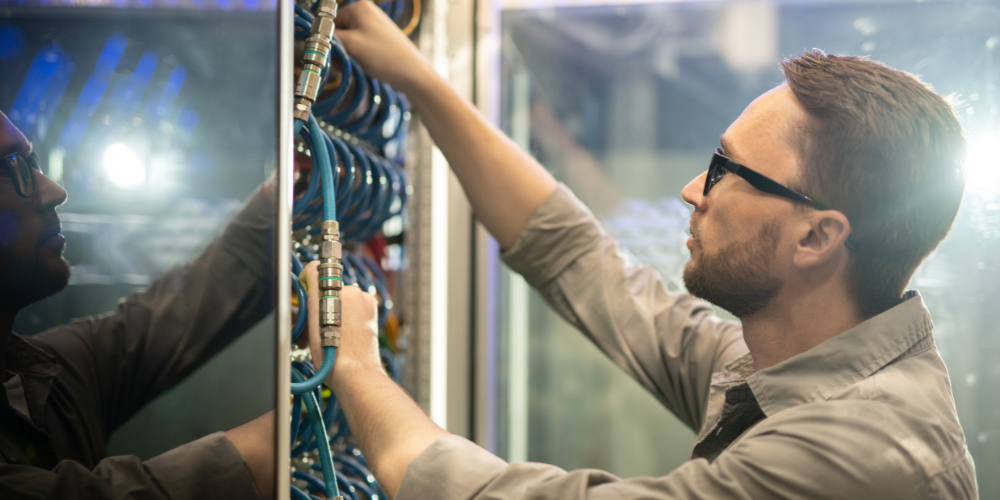 In today's fast-paced and technology-driven world, businesses rely heavily on robust and reliable systems to thrive. PTI Solutions is a leading provider of a wide range of services designed to support businesses across various industries. With a focus on preventative maintenance, 24/7 NOC support, design engineering, installation and startup, commissioning, and private network solutions, PTI offers comprehensive services to meet the unique needs of your business.
Preventative Maintenance: Ensuring Smooth Operations
Effective preventative maintenance is crucial for maximizing the lifespan and performance of your critical infrastructure. PTI Solutions specializes in implementing proactive maintenance strategies that help identify and resolve potential issues before they escalate. By conducting regular inspections, monitoring equipment, and performing necessary repairs, PTI ensures that your systems operate smoothly and reliably, minimizing downtime and improving overall productivity.
NOC 24/7/365: Uninterrupted Support
To maintain uninterrupted operations, businesses need round-the-clock network monitoring and technical support. PTI Solutions offers 24/7 Network Operations Center (NOC) services, providing continuous monitoring, real-time incident response, and proactive troubleshooting. With a dedicated team of highly skilled professionals, we provide immediate attention to any network issues, minimizing disruptions and ensuring optimal performance.
Design Engineering: Tailored Solutions for Your Business
Designing and implementing a robust network infrastructure requires careful planning and expertise. PTI Solutions offers comprehensive design engineering services to develop customized solutions aligned with your specific business requirements. From network architecture design and equipment selection to capacity planning and scalability considerations, PTI's experienced engineers ensure that your network is efficient, secure, and future-proof.
Installation and Startup: Seamless Integration
Efficient installation and smooth startup are essential for integrating new systems into your existing infrastructure. PTI Solutions takes a meticulous approach to installation, ensuring proper equipment setup, cable management, and system configuration. Their experienced technicians work closely with your team, minimizing disruptions and ensuring a seamless transition to the new system. Thorough testing and verification procedures guarantee that the installed systems meet your performance expectations.
Commissioning: Optimal Performance Assurance
During the commissioning phase, PTI Solutions rigorously tests and fine-tunes your systems to ensure optimal performance. By conducting comprehensive inspections, calibration, and verification procedures, they verify that your systems meet all performance standards and operational requirements. This meticulous approach ensures that your critical infrastructure performs reliably, providing peace of mind and enabling your business to operate at its best.
PTI is certified to perform commissioning on CellWatch and Generex battery monitoring systems.
Private Network Solutions: Secure and Efficient Connectivity
In an increasingly interconnected world, businesses require secure and efficient communication networks. PTI Solutions offers private network solutions tailored to your specific needs. Whether you need a secure internal network, point-to-point connectivity, or a wide area network (WAN), PTI designs, implements and manages private networks that deliver fast, reliable, and secure connectivity. Their expertise ensures that your data remains protected while enabling seamless collaboration and communication within your organization.
PTI Solutions is committed to delivering high-quality services that enhance the performance and reliability of your critical infrastructure. From preventative maintenance and 24/7 NOC support to design engineering, installation and startup, commissioning, and private network solutions, PTI offers a comprehensive suite of services tailored to meet the unique needs of your business. By partnering with PTI Solutions, you can optimize your operations, minimize downtime, and ensure that your systems operate at peak efficiency, empowering your business to thrive in today's competitive landscape.
Contact Us Today