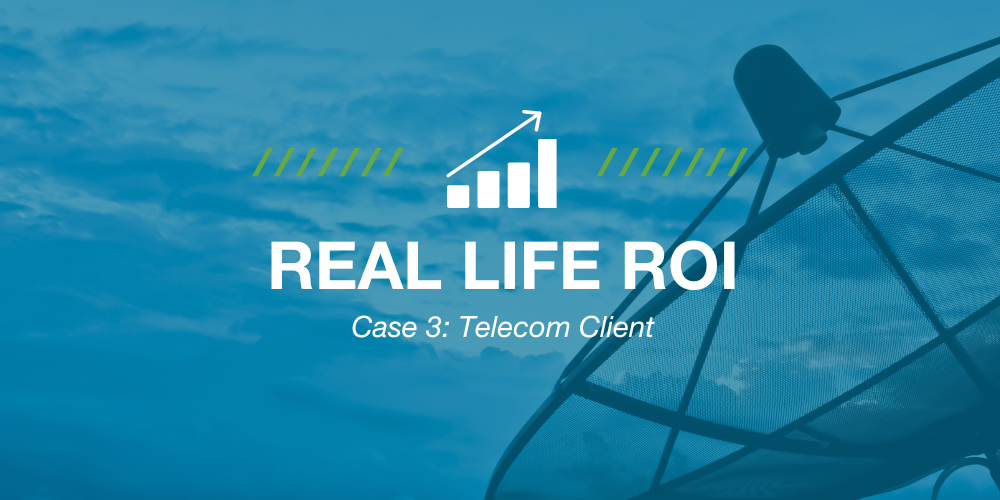 Real-life ROI is a series outlining how we achieved 300% and more return on investment on data center consolidation projects.
Properly following a consolidation and decommissioning plan is vital. Proper planning ensures relevant data is not lost, legal and regulatory compliance is met, timelines are met, and money is saved.
Often, IT departments are spread too thin and don't have the ability to focus on special projects. That's where we come in, we're your IT advisor so your IT teams can focus on revenue-generating projects and normal day-to-day operations. We provide a detailed approach to help your organization complete a consolidation within your specified timeframe, meeting regulations and requirements, limiting downtime, and providing cost savings.
The Client
A global telecom company needed to consolidate and relocate 35 data centers into 6 different facilities.
The challenge here wasn't just the consolidation but the relocation and site selection that needed to take place. Our team was an extension of our clients team to help facilitate their goals throughout this project.
The Results
Throughout the project, we were able to provide our client with the following:
Identified inefficiencies and found new ways to rein in IT costs
The data centers were consolidated and relocated with minimal disruption to their business
Upgraded networking hardware that resulted in increased system performance, ensuring the entire facility ran at peak efficiency.
Created a well-designed IT blueprint that will allow their overall efficiency and productivity moving forward.
ROI
As a result, this project was successful because of our five-step process and expertise. Our five-step process includes: Initiation, Discovery, Planning, Execution, and Closeout.
Total ROI 300% (For every $1 spent, our client received $3.00 in return)
The project timeline of 24-months was met, 4-months ahead of schedule.
Ready to Get started?
Contact PTI Solutions today to schedule a free consultation to learn how we can help you save time and money with your data center consolidation or relocation. Most importantly, we'll work together to find a solution for your unique needs. You can be confident that you have a trusted partner in your corner through the whole process.
Resources
We understand that the proof is in the pudding and that's why we created this case study document. Download it today, and learn about two other cases where we saw a 300%+ return on investment for our client.