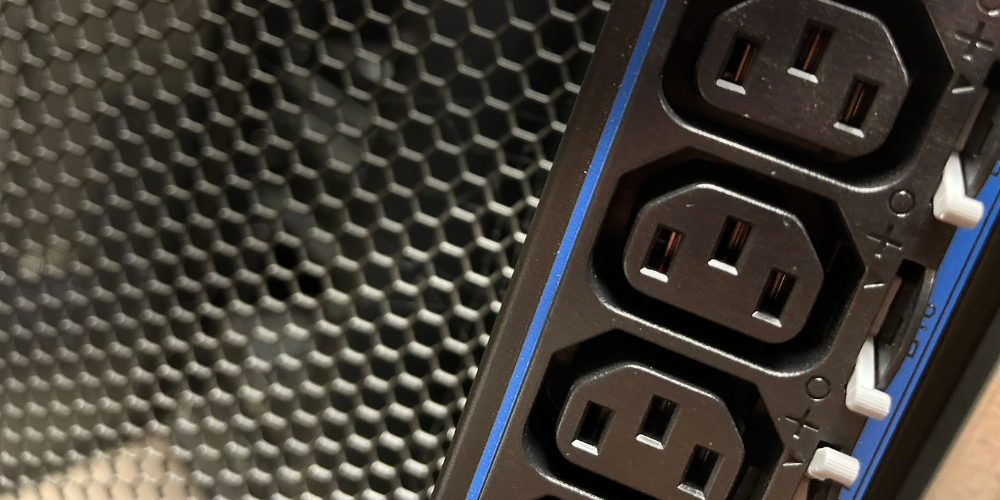 Increasing rack power density in the data center makes it crucial for reliable power distribution. With power distribution units you can rest assured that your critical facility is running at peak performance. There are hundreds and hundreds of PDU options available, and we know it can be tough to know which PDU is right for your operation. So, we have created this easy step by step guide to aid you in choosing your next PDU.
Input Type
First, you must determine what kind of inputs you want on your PDU. You determine this by checking your current equipment. Which type of plug is most common? For example, the industry standard is C13/C14. However, it is rare that all your equipment uses the same plug. In this case, you can purchase adaptors to convert your outlying plugs to the PDU.
Quantity of Outputs
Second, determine how many output receptacles you need beasue PDU's come in a variety of sizes and have different quanties of outputs. To clarify, figure out how many things you need to plug into it.
Mounting Options
Third, determine how you're mounting the PDU. In short, as yourself a few questions. Do you need horizontal or vertical mount? What form factor do you need? For example, most PDU's come in 0U, 1U, or 2U form factors.
Type of PDU
Lastly, you determine which type of PDU you want. This decision comes down to monitoring and data and how much or how little you need. Below we have analyzed the PDU types and features you should be aware of to help make your decision easier.
Basic PDU's
These PDU's offer reliable power distribution to the cabinet to help manage power capacity and increase functionality. Basic PDU's have 0U, 1U, and 2U form factors and a variety of output receptacle choices. Above all basic PDU's offer reliable, cost-effective power distribution and branch circuit protection for all connected equipment in your racks.
Metered PDU's
These PDU's will improve reliability, prevent crippling downtime caused by overloads, and increase energy efficiency. Metered outlet rack PDU's allow you to measure power consumption at the outlet level, gain level 3 power usage effectiveness (PUE), and to perform accurate department and customer billing. Further, the metered PDU is ideal for deploying or moving critical server equipment, as they can provide you with your power consumption instantly.
Monitored PDU's
Power monitoring PDU's provide a comprehensive view of power usage in a data center, both at the rack and via remote access. The local and remote power monitoring options offer quick access to the PDU's current, volts, real power, apparent power, power factor, and kilowatt hours. By monitoring these critical variables, data center managers can evaluate energy usage trends and ensure maximum uptime.
Switched PDU's
The Monitored and Switched PDU's offers real-time power consumption monitoring including voltage, real power, apparent power, power factor, amps and kilowatt hours via secure web interface, SNMP or SSH along with the ability to remotely turn on, turn off, or reboot power at each outlet. The PDUs are available in the following configurations: unit-level or outlet-level power monitoring and control.
We're here are your power distribution partner to walk you through all the available solutions. So, our team is ready to help you determine which PDU is right for your operation.