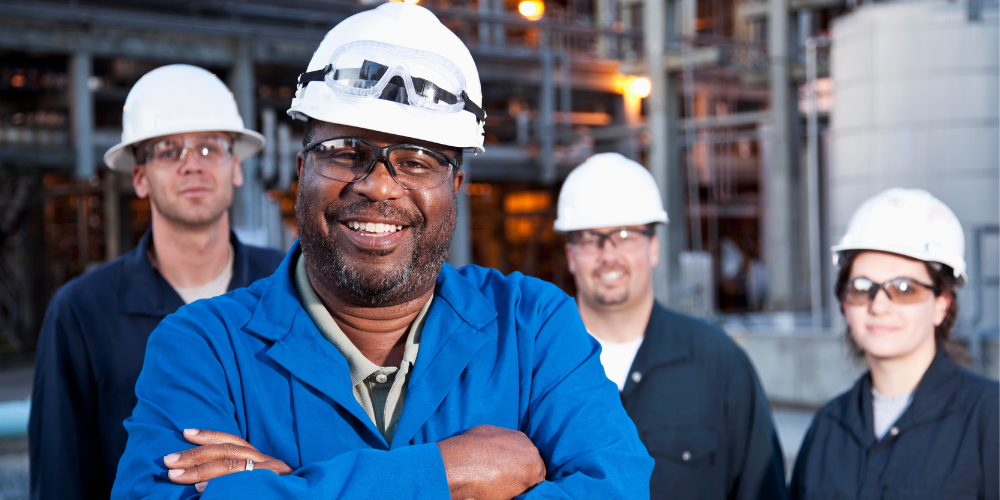 Industrial facilities are filled with automation, data, controls, and hardware – just like data centers. At Predictive Technology, we're experts in critical facilities and understand the importance of no downtime. We're here as your industrial solutions partner to provide solutions for whatever problems you may be experiencing in your facility.
Power
Uninterruptible Power Supply (UPS)
With the automation of industrial facilities, more data is stored, which means more backup power is needed. In most cases, controls nd daily logs are kept on a server also. If faculties use a scan barcode system for inventory, imagine if the server that held that info went down – how would you monitor inventory? With more data, comes more power needs.
UPS Solutions
Single Phase, Line Interactive
Three Phase, Line Interactive
Double Conversion, Line Interactive (more robust applications)
Ferrups (industrial applications)
Hardened Units (for rough condition applications)
Backup Lighting (UL924 compliant)
Battery & Battery Replacement
For every UPS you have, you'll need batteries too. We're here as your battery experts to help you install a new system, replace existing batteries, and perform preventative maintenance.
Battery Solutions
Multiple battery manufacturers
Platinum Enersys partner
Battery Monitoring
National reach for install, replacement, and service
Lithium options available
Generators
Generators are a key component to a backup power plan. Especially when it comes to food processing plants. Imagine a cold storage facility who loses power, then the freezers shut down. Without. Long term backup power solution such as a generator that food is at risk of being thrown away.
Generator Solutions
Small to large (for any application)
Variety of fuels available (natural gas, diesel, and propane
Transfer Switches (automatic and manual)
Enclosures
With the automation of industrials facilities, more controls and panels are moving onto the production floor. These panels need to be covered and protected by an enclosure. We partner with a variety of manufacturers to provide standard and custom enclosures for your facility with lead times as short as 12 weeks for custom enclosures.
Enclosure Solutions
All Sizes and Specs Available (free standing or wall mounted)
Custom Enclosures (currently 12-week lead time)
NEMA Ratings Available
Facility Monitoring
With such critical activities happening with your facility and on your production line, why leave your environment to chance? Environmental monitoring ensures you always know what is happening and can react quickly to any issues occurring.
Basic and Wireless Monitoring Appliances
These appliances can monitor a variety of parameters within your facility. Deciding between the wired and wireless options depend on the size of your facility and where you're monitoring.
Wired Monitoring (for smaller facilities)

The wired monitoring appliances can monitor the following items:

Temp
Temp & Humidity
Magnetic Door Contact
Motion Detection
Power Fail Sensor
Leak Detection

Wireless Monitoring (for larger facilities)

Temp
Temp & Humidity
Air Pressure
Air Velocity
Leak Detection

Power & Energy Monitoring
The benefits of facility monitoring are huge and show returns immediately. Some additional benefits of facility monitoring includes no reoccurring subscription fee, the data lives on your network (not on a server), and all in one dashboard to view all monitoring pinots.
The best part is, if you have an all in one monitoring software, you can tie the facility monitoring points into that software!
Service
In addition to hardware, Predictive Technology has a skilled team of service professionals that can help you with service solutions. We are not limited by any specific manufacturer, brand, or unit type – whether it's our team or an industry partner, we can help you service your critical facility.
Our services include:
Install & Startup
Battery Replacement
Preventative Maintenance
Commissioning
Troubleshooting & Service
NOC 365/24×7
Predictive Technology is your industrial solutions partner to help solve whatever problems your facility is experiencing. Contact us today to talk to a member of our team!